Home
Welcome to the League of Women Voters of Grosse Pointe
Serving the Grosse Pointe and Harper Woods communities since 1950
LWVGP seeks participants to record their disability experiences with NPR's Story Corps
Learn more about our involvement in this important effort in this blog.
---
New Your Government Officials guide is here!
Click here for a comprehensive list of local, state, and national elected officials.
---
The Electoral College vs. The National Popular Vote
Did you miss the March 1 program on the hot topic of whether we should rely on the Electoral College vs. the national popular vote to elect our presidents?
Read more on our blog, The Electoral College vs. the National Popular Vote, including helpful background documents.
The Electoral College vs. the National Popular Vote: March 1, 2023 Program Details
Vote411: Your one-stop shop for election information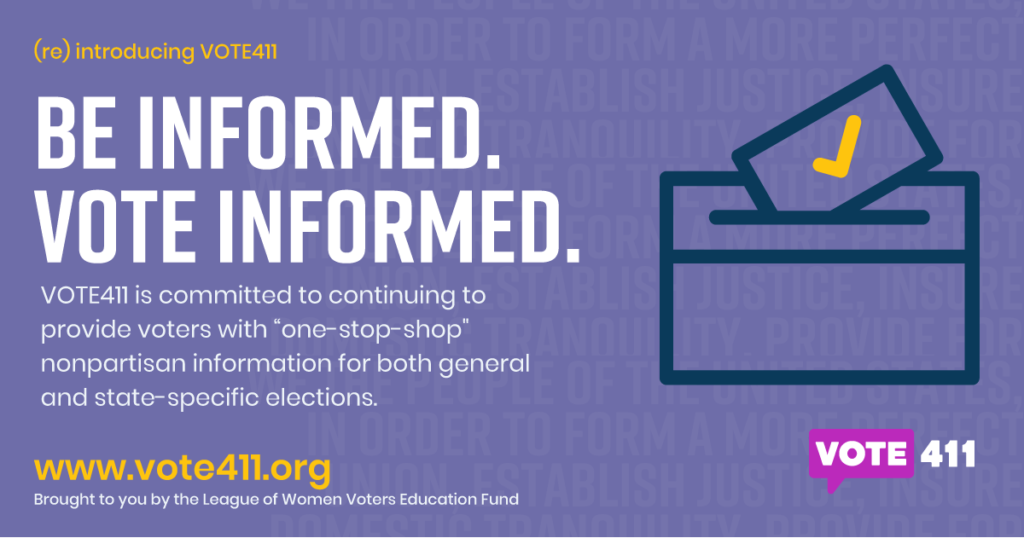 Ahead of the primary and general elections, the League of Women Voters, Grosse Pointe, offers the nonpartisan election resource VOTE411.org.
This "one-stop shop" for election information provides voters with simple, accessible tools to help them navigate the voting process. VOTE411 provides personalized candidate information, voter registration details, polling place locations, and other helpful election information for all voters nationwide.
*** If you know someone who is confused by the mechanics of filling out a ballot, the nonpartisan MichiganVoting.org has shared an informative one-minute video, How to fill out your ballot. ***
---
Diversity, Equity, and Inclusion Policy
The League of Women Voters, in both its values and practices, affirms its belief and commitment to diversity and inclusion. LWV recognizes that diverse perspectives are important and necessary for responsible and representative decision-making, and subscribes to the belief that diversity and inclusion are fundamental to the values it upholds. Inclusiveness enhances the organization's ability to respond more effectively to changing conditions and needs, and therefore, LWV will in both principles and practices promote the inclusion in participation in any activity of LWV all persons whatever their gender, race, socio-economic status, creed, age, sexual orientation, national origin or disability. Read the League's policies that define its commitment to diversity, equity, and inclusion by clicking here