Home
Welcome to the League of Women Voters, Grosse Pointe
Serving the Grosse Pointe and Harper Woods communities since 1950
Recent Events
Videos to our most recent programs are available on our LWVGP YouTube Channel.
Mapping Michigan's Future
The event focused on redistricting plans for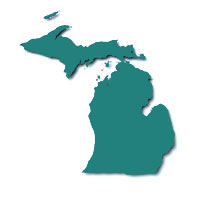 the state. We began with a presentation from longtime demographer Kurt Metzger, who described how population shifts in Michigan, especially from 2010 to 2020, are shaping the new maps.
Secure and Fair Elections
This program focused on how elections work, featuring some of our own LWVGP members who work at the polls. We also welcomed Senior Election Specialist (Michigan SOS), Carol Pierce.
Voter Registration
Be sure you are registered – check with your local clerk.
Check Vote411.org for more information
Student Voter Registration: Register online or in person. Read more
Diversity, Equity, and Inclusion Policy
The League of Women Voters, in both its values and practices, affirms its belief and commitment to diversity and inclusion. LWV recognizes that diverse perspectives are important and necessary for responsible and representative decision-making, and subscribes to the belief that diversity and inclusion are fundamental to the values it upholds. Inclusiveness enhances the organization's ability to respond more effectively to changing conditions and needs, and therefore, LWV will in both principles and practices promote the inclusion in participation in any activity of LWV all persons whatever their gender, race, socio-economic status, creed, age, sexual orientation, national origin or disability. Read the League's policies that define its commitment to diversity, equity, and inclusion by clicking here and here. Read more