Vote 411 Lawn Sign Sales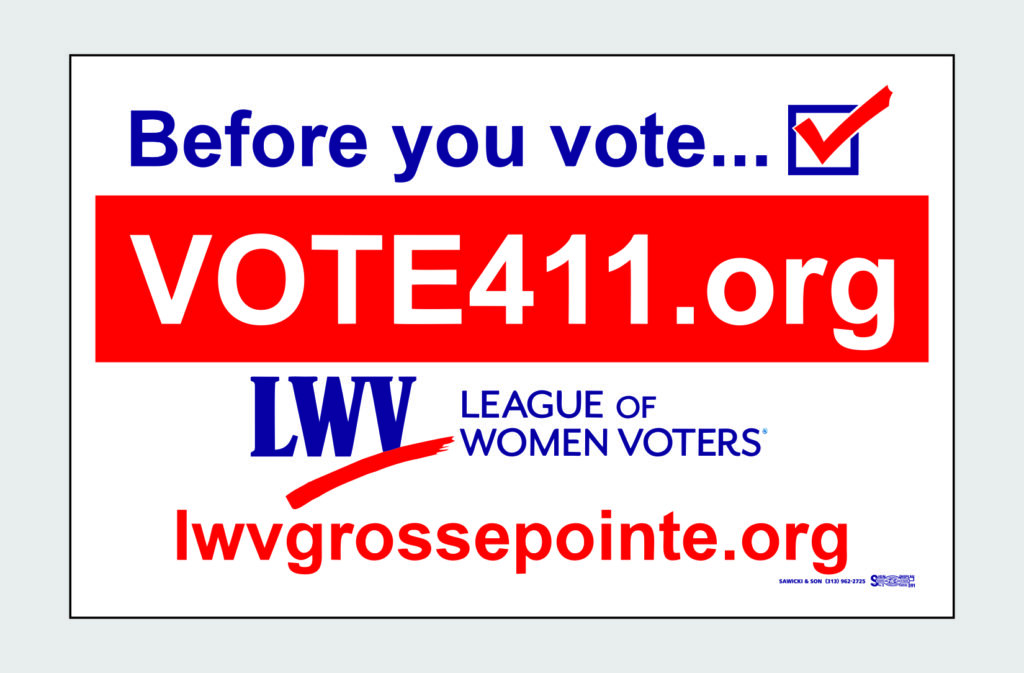 Get your lawn signs now
Here's a great way to show your League of Women Voters pride and connect voters with a one-stop destination for information about candidates and issues. Your purchase of a VOTE411.org yard sign will help raise funds for our LWV Grosse Pointe activities. Buy one for your friends and family, and one or two extra for when someone stops by and asks where they can get one.
$10 ARRANGE TO PICK UP YOURSELF email lwvgrossepointe@gmail.com
$12 PURCHASE ONLINE We're on PayPal! Click here to fill out the form and pay using this convenient and secure option. Please use the edit function (the pencil) to WRITE A NOTE explaining what your payment is for. See the screenshot below.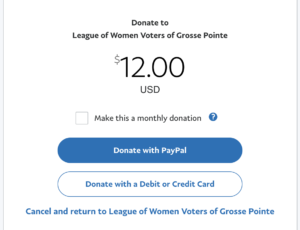 .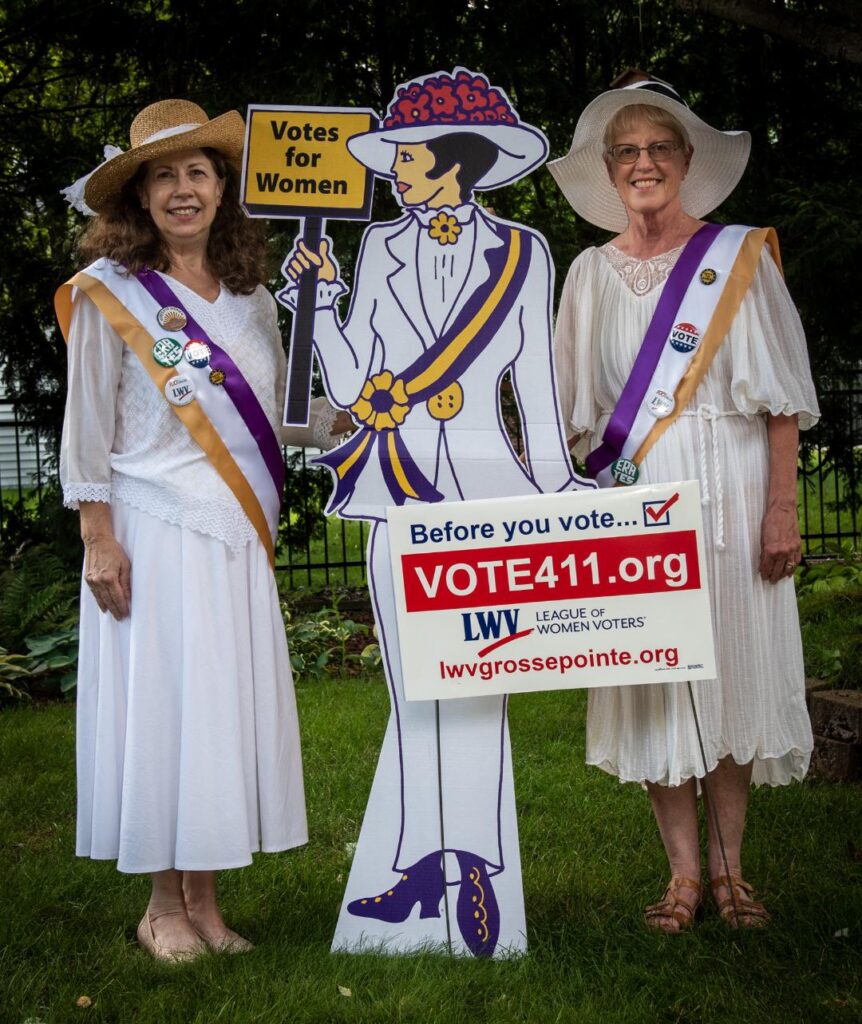 President-Elect Sue Acton and President Judy Florian promote the Vote411.org lawn signs
AND are ready for the 100th anniversary of the 19th Amendment.