Promote The Vote 2022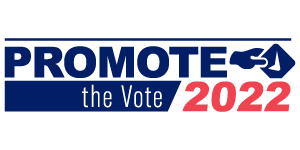 is a petition campaign to seek a ballot initiative for a state constitutional amendment that will do the following:
Recognize the fundamental right to vote without harassing conduct.

Require military or overseas ballots be counted if postmarked by election day.

Provide voter right to verify identity with photo ID or signed statement.

Provide voter right to a single application to vote absentee in all elections.

Require state-funded postage for absentee applications and ballots.

Require state-funded absentee-ballot drop boxes.

Provide that only election officials may conduct post-election audits.

Require 9 days of early in-person voting.

Allow donations to fund elections, which must be disclosed.

R

equire Canvass Boards to certify election results based only on the official

records of votes cast.
Read the press release PTV 22 Launch Press Release
Get involved! LWVGP is working hard to circulate petitions to get PTV2022 on the November ballot. Contact us at lwvgrossepointe@gmail.com