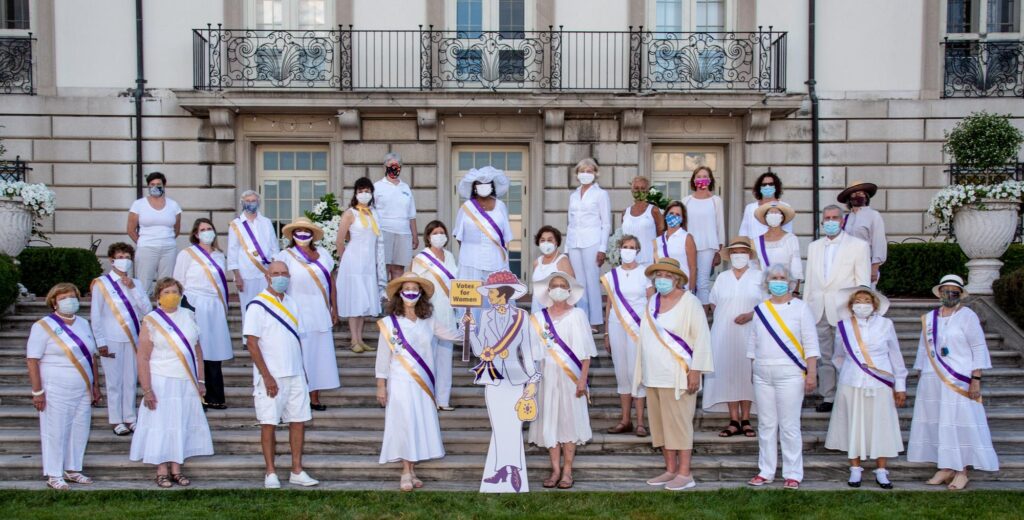 LWVGP members gathered in late July on the steps of the Grosse Pointe War Memorial to celebrate the 100th anniversary of the 19th Amendment. They are wearing white, the traditional suffrage movement color, along with traditional purple, white, and gold sashes.
Joining LWVGP were members of AAUW Grosse Pointe and Soroptomists of Grosse Pointe.
Thanks to:
Michael Florian, who took this photo
Sue Acton, who made the sashes and face masks
The events staff at GP War Memorial for their help in making sure we had access to the gardens after hours
We honor all those brave women who marched, endured beatings, jailings, and the disrespect of their fellow citizens in their decades' long effort to give women the right to vote.