Our LWVGP Nominating Committee recommended the following slate to the LWVGP Board at its March 2022 meeting. These nominees will be voted on at the LWVGP Annual Meeting. Kudos to our hard-working Nominating Committee: Lauri Kingsbury (Chair), Joan Patrick Morris, and Mary Garlough.
President-Elect: Lynne Pierce

VP Voter Services: Lauri Read

Treasurer: Carol Lufburrow

Director (Program): Dawn Drozd

Director (Membership): Catherine Dumke Derbyshire

Nominating Committee Chair: Judy Gafa

Nominating Committee: Laura Larson
President-elect, Lynne Pierce. This is a one-year term, 2022-2023. Nominee is President, July 1, 2023 – June 30, 2025.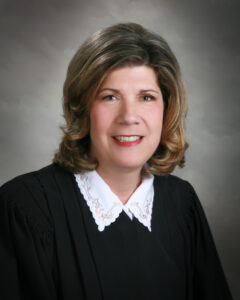 Lynne Pierce served as a Wayne County Circuit Court Judge (family division) for 13 years and a local Grosse Pointe Judge for 17 years. Lynne has been a member of LWV-GP for 30 years. She was co-chair of the LWV Running and Winning workshop, a program focused on getting high school girls more involved in politics. She has worked on the program committee and served as secretary. She is a past president of the AAUW-GP and the Women Lawyers Association-Wayne Region. Lynne  developed a program at Grosse Pointe North High School, called  Critical Life Choices, where she discussed with students the consequences of risk taking behavior. Lynne worked on the specialized domestic violence docket, sat on a county task force  for LGTBQ foster children, is an expert on the placement of Native American children in  foster care and has spoken out publicly against racial and ethnic profiling.
Vice President, Voter Services, Lauri Read. Two-year term expires June 30,  2024.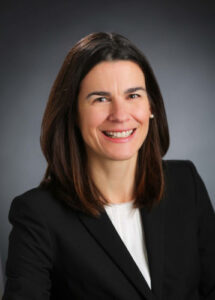 Lauri Read is an attorney in private practice and a partner with Keller Thoma, PC in Southfield. She served on the Grosse Pointe Park City Council from 2017 to 2021. Lauri earned her BA from the University of Kentucky and her JD from Washington University, St. Louis. She is a member of St. Ambrose Parish where she volunteers as a religious education teacher. Lauri and her husband, Don Kuhnlein, are residents of Grosse Pointe Park.  They have three children, all of whom have attended or are attending Grosse Pointe Public Schools.
Treasurer, Carol Lufburrow. Two-year term expires June 30, 2024.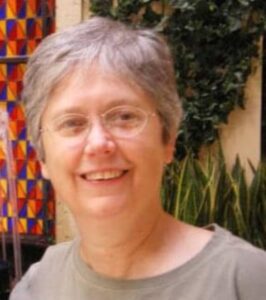 Carol Lufburrow joined the League in December, 2016 because of her deep concern for voting rights. In March 2017, she was asked to fill in as Treasurer – what she thought was a temporary assignment! Carol's 34- year career as a civilian analyst with the Department of the Army focused on program management, budget analysis, and manpower allocation. Carol enjoys dining out, reading murder mysteries, fantasy, and current events books. She's an avid gamer and avatar driver, always up for a good urban fantasy, whether on the page or on the screen. Carol looks forward to another term keeping LWVGP's books in good order.
Program Director, Dawn Drozd. Two-year term expires June 30, 2024.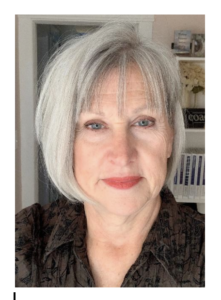 Dawn Drozd is an author and CEO of ClearVision. Since 2005, she has worked with hundreds of business owners as a thinking partner to help overcome obstacles and reach more goals. Her book, The Success Code, is based on interviews with over 50 Michigan business owners who shared a roadmap for leaders who want to achieve more for their organizations. Dawn is a member of the Small Business Association's Leadership Council and served as Macomb Habitat for Humanity's Board Chair.  Dawn moved to Harper Woods in 2020 and joined the League because she is passionate about the mission. She looks forward to serving on the  board.
Membership Director, Catherine Dumke-Derbyshire. Two-year term expires June 30, 2024.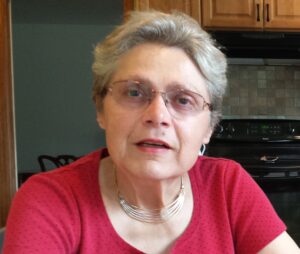 Catherine Dumke-Derbyshire has lived in the Grosse Pointes since 1952.  She worked as a legal secretary for 45 years in downtown Detroit, and also served as business manager for her late husband, Michael Derbyshire, a professional artist. Over the years, Catherine has always looked to the League for non-partisan information on candidates and issues. As a regular attendee of GPW's city council meetings, joining the League and its Observer Corps felt like a natural fit. She looks forward to becoming involved in other League activities.
Chair, Nominating Committee, Judy Gafa. One-year term expires June 30, 2023.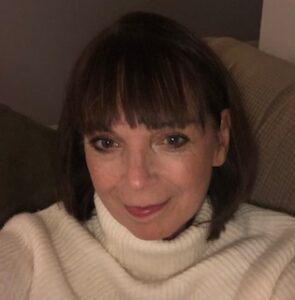 Judy Gafa is a registered nurse, working full time with the elderly. She and her husband, Kenn, have a long history of public service. Judy, a League member since 2010, served 3 terms on the Grosse Pointe School Board; Kenn sits on the Grosse Pointe Woods city council and is also a member of LWVGP. Judy and Kenn have three adult children, Madison, Owen, and Shane. Judy and Kenn enjoy escaping to their cottage in Caseville to relax and recharge.
Nominating Committee, Laura Larson. One-year term expires June 30, 2023.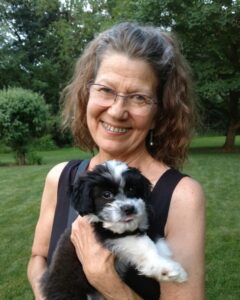 Laura Larson is a musician with the Michigan Opera Theater Orchestra and teaches private flute lessons at Wayne State University. When not playing music, she enjoys knitting, yoga, golf, gardening, and walking. Laura is happy to serve on the Nominating Committee for LWV Grosse Pointe "to do my part to uphold the mission of this  distinguished 102-year-old non-partisan group. I joined LWVGP in 2019 because voting rights for everyone and fair elections are important to me. Education and civic involvement are crucial to support a strong democracy."