Find your drop box!
The League of Women Voters Grosse Pointe wants to be sure all residents in our communities know where the ballot drop boxes are located.
All five Grosse Pointes have drop boxes outside, available 24/7 and up to 8 p.m. on Nov. 3, Election Day. Harper Woods has an indoor drop box for ballots available during business hours.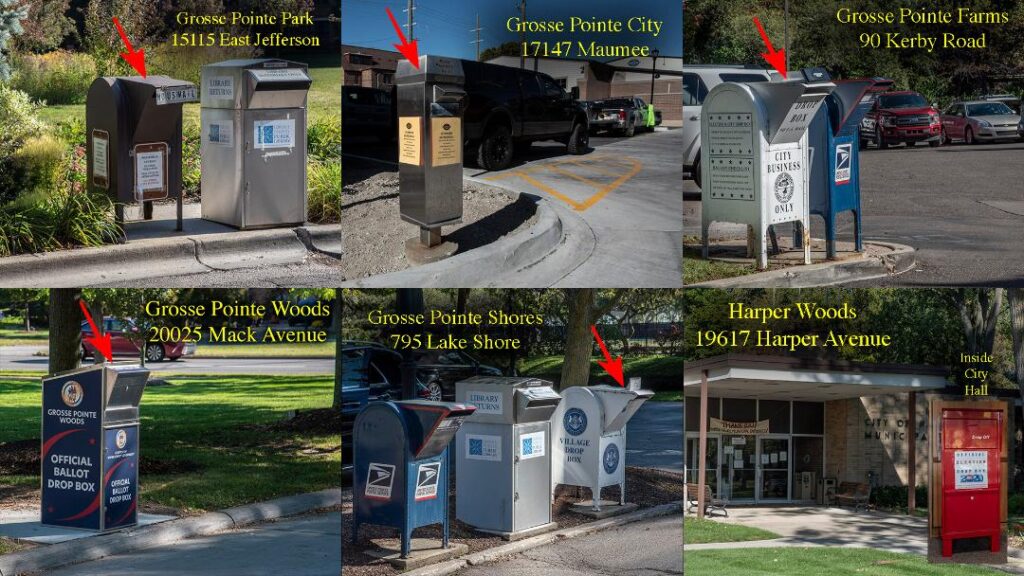 Voters must return their absentee ballot to a drop box in the city/village in which they are registered to vote and the city/village that issued the ballot.
Also, some municipalities have additional drop boxes inside at the clerk's office, available during business hours. All municipalities will register voters, accept ballot applications and accept completed ballots during business hours. Check the city websites for special weekend hours just before Election Day.
"Weaving the Fabric of Diversity" is Dr. Alexander Riegel's topic at our Oct. 22 Zoom program. Learn more.
Making her vote count
Longtime members will probably not be surprised to learn that Mildred Madison, former president of the League of Women Voters of Detroit, traveled more than 300 miles to vote. Learn how the determined 94-year-old went the extra mile to vote after her Michigan absentee ballot didn't show up on time in this inspiring story.
Thanks to our many volunteers who assisted with absentee ballot mailing in Grosse Pointe Farms on Sept. 22.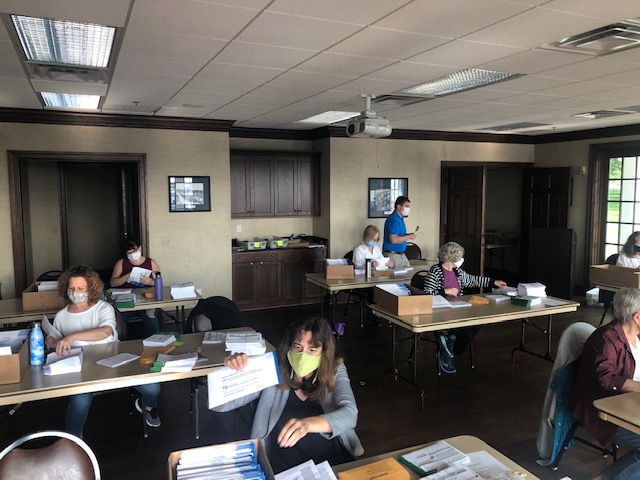 Before you vote – check LWV's Vote411.org
Voters need simple, helpful tools to navigate the voting process & election day, and Vote411.org is the nation's premiere, on-line election resource. To build your personalized voter guide, go to Vote411.org, which provides voter guides and information on polling places, voting hours, and tips about voting in Michigan.
Absentee voting in Michigan
An important reminder, especially after witnessing those very long voter lines in other states' primaries, that thanks to the passage of Promote the Vote in 2018, Michigan now has "no-reason Absentee Voting." If you prefer to vote in the comfort of your own home, you can request an absentee ballot without needing a reason. Then you may either mail it in or drop it off with your local clerk.
Please see this Absentee Voting FAQ for more information.
Michigan Secretary of State (SOS) election information
Check your Voter Registration & View a Sample Ballot
Diversity, Equity, and Inclusion
The League of Women Voters, in both its values and practices, affirms its belief and commitment to diversity and inclusion. LWV recognizes that diverse perspectives are important and necessary for responsible and representative decision making, and subscribes to the belief that diversity and inclusion are fundamental to the values it upholds.
Inclusiveness enhances the organization's ability to respond more effectively to changing conditions and needs, and therefore, LWV will in both principles and practices promote the inclusion in participation in any activity of LWV all persons whatever their gender, race, socio-economic status, creed, age, sexual orientation, national origin or disability.
Read the League's policies that define its commitment to diversity, equity, and inclusion by clicking here and here. Read more